As an online trading platform, Firstrade has carved out a niche by offering a unique benefit: zero-dollar trading fees on a wide array of trades. This aggressive pricing model lowers the financial barrier to entry, making trading more accessible for those with tight budget constraints.
Further distinguishing Firstrade, the platform has customized its services to suit the preferences of the global Chinese-speaking investor community. This customization facilitates access to American markets for this specific demographic.
Nevertheless, Firstrade isn't flawless. One area for improvement is the strength of its research tools. They currently lack the depth that some investors require for comprehensive market research and analysis, which could limit the platform's appeal to these individuals.
In the ensuing Firstrade review, we'll thoroughly assess what the platform offers. We'll delve into its standout features as well as its potential areas of weakness. We aim to present a comprehensive overview to help you determine whether Firstrade meets your specific trading needs and investment goals.
Firstrade Review at a Glance
Standout Features of Firstrade You'll Appreciate
Exceptionally Low Trading Fees
Firstrade's nearly non-existent fee structure stands out as one of its most impressive features. Although commission-free stock trading is becoming more common in the industry, options trading is often a different story. Most trading platforms still impose fees on options trades, with charges usually falling between $0.50 and $1.50 per contract.
Firstrade, however, bucks the trend with its innovative fee policy. It provides options trading at an unbeatable price: no base fee and no cost per contract.
Additionally, Firstrade shines in the realm of mutual funds and ETFs. It's normal for brokers to offer a list of no-transaction-fee mutual funds and ETFs, but they often charge fees—typically between $5 and $49.99—for transactions involving funds outside this list. But this is where Firstrade differs. With this platform, you can take advantage of zero transaction fees for all mutual funds and ETFs.
No Minimum Account Balance
Firstrade distinguishes itself with another key feature: a $0 minimum account balance. This provision is especially advantageous for beginner investors. It offers access to trading and investment opportunities without any initial financial requirement. Whether you're starting with a modest sum or a larger amount, Firstrade welcomes you to their platform.
No Fees for Inactivity
Many online brokerages charge fees for account inactivity over a specific period. This policy means you may face extra charges for maintaining your account if you're not regularly trading.
Firstrade, however, takes a different approach. A feature that its users appreciate is the absence of inactivity fees. This policy allows you to take a break from trading without any worry about unexpected fees. You can return to your activity whenever you're ready, knowing there won't be any surprise costs.
Support for Traditional, Simplified Chinese, and English
Firstrade offers extensive support for Traditional and Simplified Chinese, as well as English. This trilingual support is consistent across all its platforms, whether you're using Firstrade on a desktop or a mobile app.
This broad language support also includes customer service. Firstrade's customer support team is skilled in addressing inquiries in English, Mandarin, and Cantonese. This proficiency makes the platform particularly inviting for Chinese-speaking investors.
For investors who speak Chinese as their first language, this feature greatly eases the investment process. Investment involves significant financial decisions, and being able to communicate in your preferred language can undoubtedly prevent potential misunderstandings or errors.
Areas Where Firstrade Could Improve
Absence of Forex, Futures, and Future Options Trading
Despite many strong points, Firstrade doesn't fully cover the spectrum of trading options. The platform currently doesn't support Forex, Futures, or Future Options trading.
For most investors, trading stocks, ETFs, and options is enough. However, those seeking a wider variety of investment avenues might consider this a notable shortcoming.
Lack of Fractional Shares
A feature Firstrade does not currently offer, which is gaining popularity on other platforms, is fractional share trading. Fractional shares allow investors with limited funds to diversify their portfolios without the need for large capital.
Regrettably, Firstrade only supports trading in full shares at the moment. This restriction implies you must have sufficient funds to buy a whole share of any given security. If a share price exceeds your budget, you can't invest a smaller amount into a fractional share as you can on some platforms.
The absence of this feature can limit investors interested in high-priced securities, like certain tech stocks, or those looking to spread their investments over a broader array of securities.
No International Trading
Firstrade offers a platform for various financial products, but its focus is primarily on the domestic U.S. market. This focus means you can trade instruments listed on U.S. exchanges like the NYSE or NASDAQ. However, the platform does not facilitate trades on international markets.
For those interested in trading products listed on foreign exchanges, like the London Stock Exchange or the Tokyo Stock Exchange, Firstrade may not currently meet your needs. The platform also lacks access to international mutual funds or ETFs, further reducing options for global diversification.
If international stocks or funds are on your investment agenda, you might need to consider other brokerages. Platforms like Interactive Brokers LLC offer more comprehensive international trading support.
Limited Research Tools
Firstrade provides a fair assortment of educational materials that cover various market subjects and trading tactics. For instance, options enthusiasts might find value in their 'Option Wizard,' available under the 'Education' section.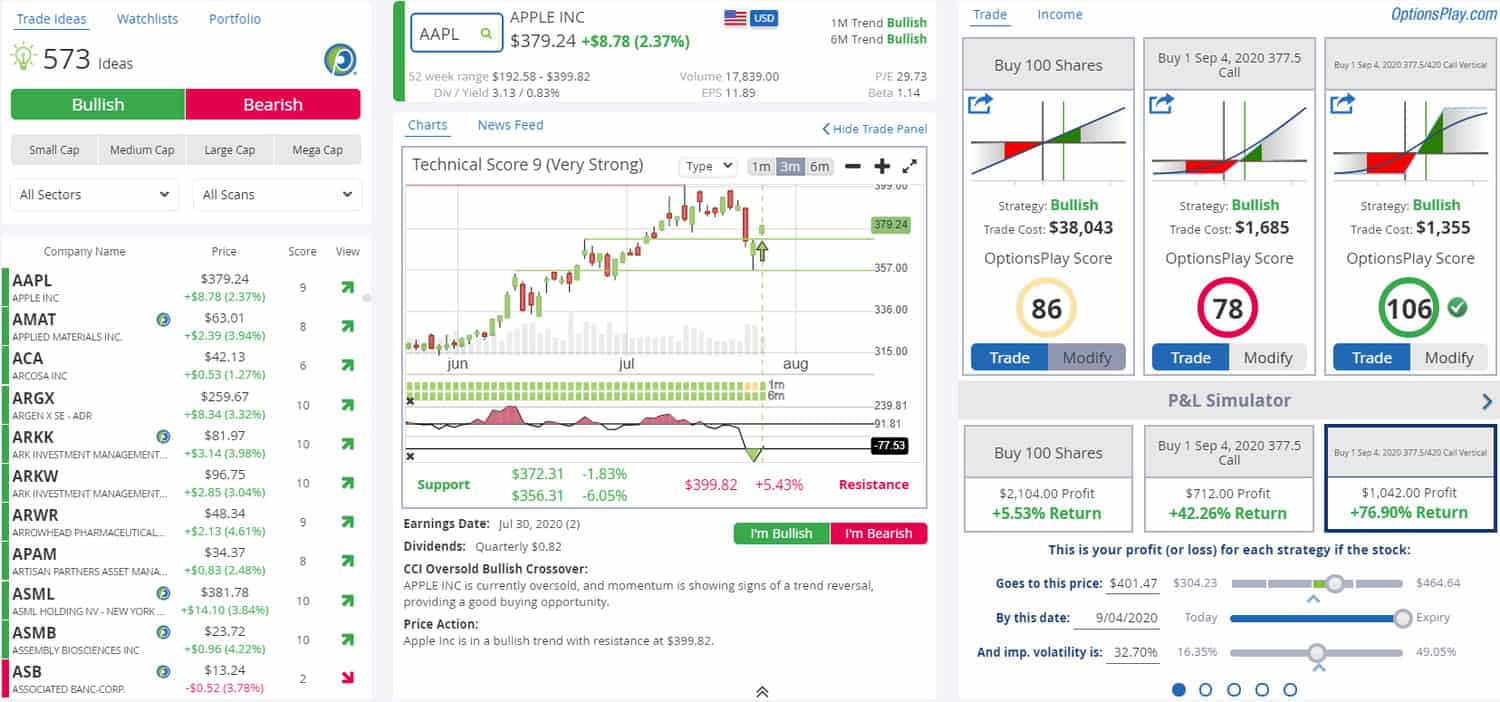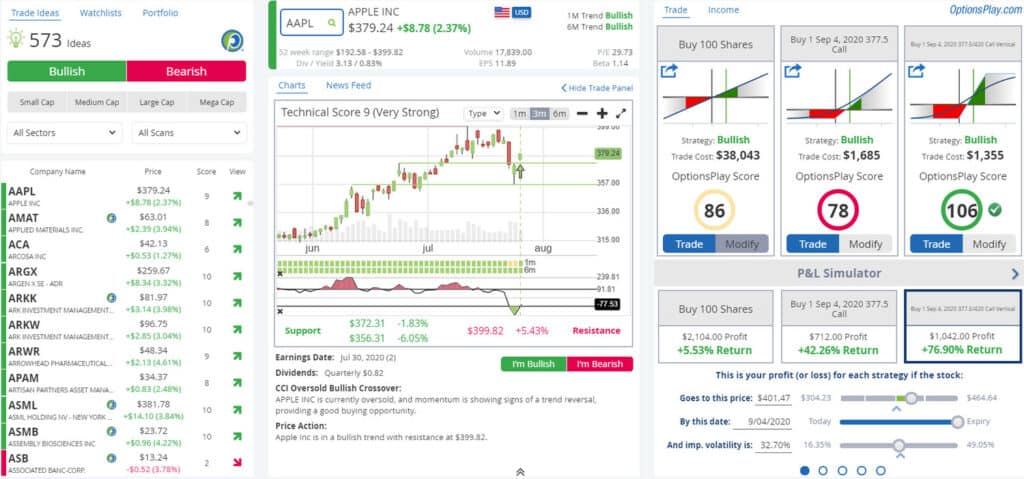 However, these resources, often produced by outside firms or organizations, tend to give a broad overview rather than specific insights.
Moreover, Firstrade's educational content often doesn't align with current market conditions and recent trading developments. This gap can leave traders ill-prepared for the fast-paced financial landscape. For investors who rely on thorough market analysis, Firstrade's slim set of research tools might be a shortcoming.
Additional Features of Firstrade
Firstrade's Customer Service
While Firstrade doesn't provide 24/7 live support, it has unique customer service features that distinguish it from competitors.
One notable attribute is Firstrade's dedication to multilingual support. It offers extensive service in both simplified and traditional Chinese.
During trading hours, Firstrade's customer service is quick and well-informed when contacted by phone. In high call volume times, customers can ask for a callback, a feature noted for its efficiency.
However, the platform's chat service could use some improvement. Some users have reported receiving automated responses linked to FAQs, which often don't match the specific query.
Does Firstrade Have a Mobile App?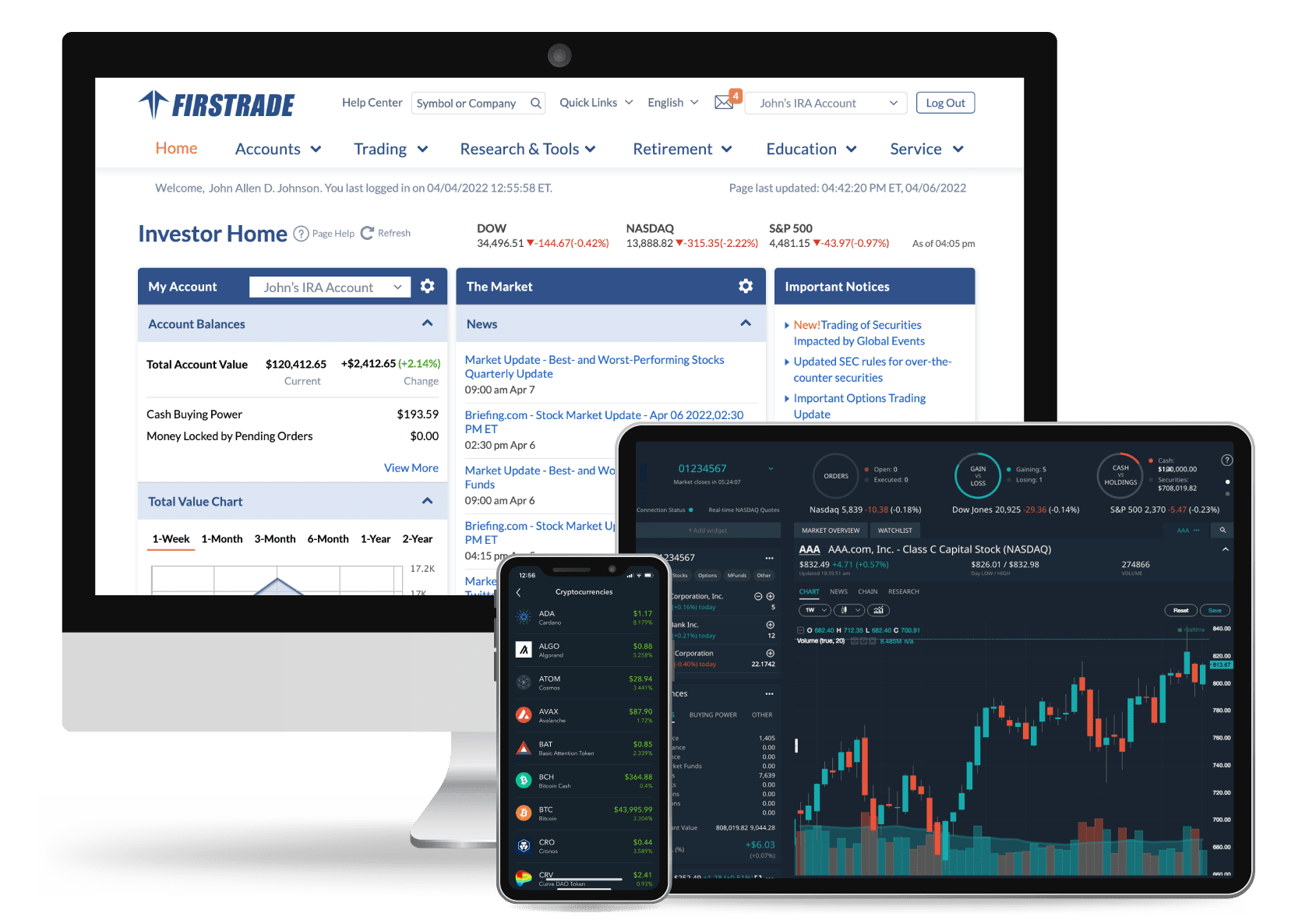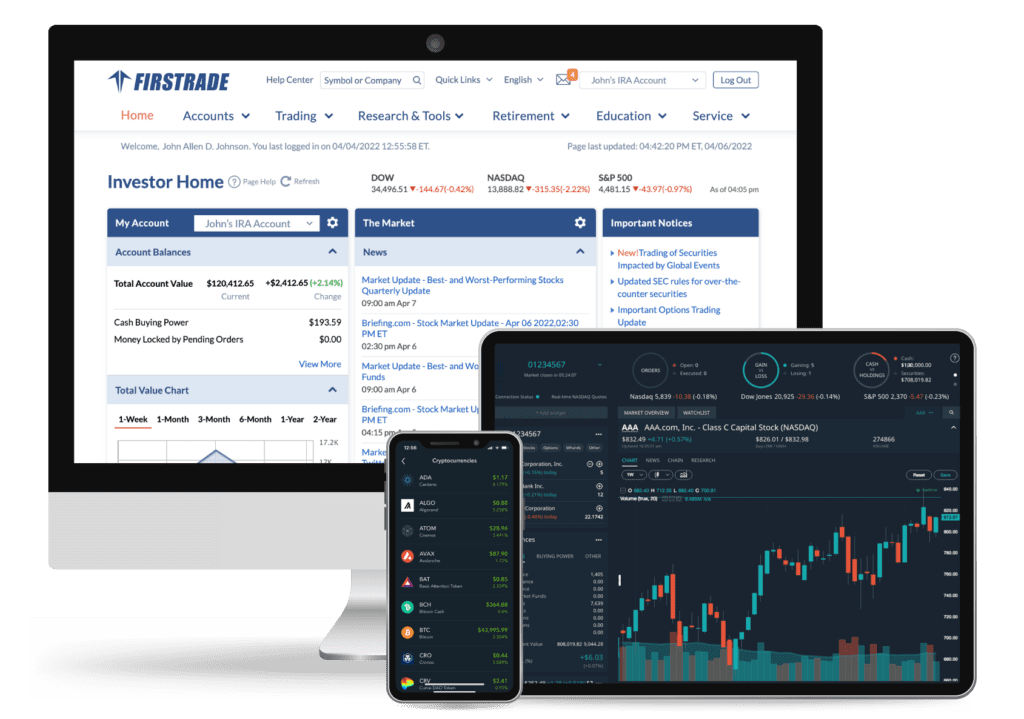 Firstrade provides comprehensive mobile applications for both iOS and Android users. These apps replicate the functionality of their desktop counterparts, permitting you to engage in trading a diverse range of products. They also grant access to viewing your portfolios and monitoring your investments. Benefit from real-time quotes and the freshest market news, ensuring you remain updated with the markets even when mobile.
Feedback from users suggests that Firstrade's mobile applications are highly user-oriented. They facilitate efficient usage thanks to intuitive interfaces. High ratings – a 4.4 on Google Play and a 4.6 on the App Store – clearly illustrate user satisfaction.
Is Firstrade Legit?
Undoubtedly, Firstrade is a legitimate and secure platform for your trading and investing needs. It's a registered member of both the Financial Industry Regulatory Authority (FINRA) and the Securities Investor Protection Corporation (SIPC). This membership assures Firstrade investors of strong protective measures.
As a self-regulating entity, FINRA keeps a watchful eye on the brokerage industry. Its goal is to safeguard investors from potential scams and unethical practices. SIPC, on its part, is a non-profit organization. It offers insurance to protect investors from possible losses if a brokerage firm fails.
Firstrade's credibility isn't only demonstrated by its memberships. The online brokerage firm was established in 1985 and has a proven stability and trustworthiness track record. The fact that it's remained viable in the cutthroat brokerage industry over this lengthy period signals its reliable service and compliance with regulations.
Is Firstrade Suitable for Beginners?
Firstrade is, in my opinion, one of the top-tier brokerages for those new to investing. Its services are designed to accommodate the requirements and concerns of beginners, marking it as a prime platform for those new to investing.
To start with, Firstrade offers access to an expansive variety of financial products without levying any trading fees. This includes stocks, options, ETFs, and mutual funds. These tools are valuable for novice investors who wish to try out different strategies and create their portfolios without any extra costs.
Additionally, Firstrade eliminates any entry barriers by not requiring an account minimum. New investors, naturally wary of investing substantial amounts into unfamiliar territory, can kick off their investment journey with any sum they're at ease with. They can start trading with a small initial investment and gradually increase their deposits as their confidence and comprehension develop.
Also, Firstrade refrains from imposing account maintenance or inactivity fees on its users. This no-penalty approach enables beginners to pace their learning, taking pauses to gather more knowledge and skills without fretting over charges for periods of inactivity.
To sum up, Firstrade's ease of access, zero-fee model, and policies that are considerate of beginners make it an appropriate option for those venturing into the financial markets for the first time.
Final Verdict
As we conclude this thorough Firstrade review, it's clear that this online brokerage caters to a wide array of investors. If a wide variety of investment products and low trading fees are your priorities, Firstrade is worth a closer look.
Despite not offering forex and futures, Firstrade provides ample resources for those concentrating on stocks, options, mutual funds, crypto, and ETFs.
Regarding customer service, Firstrade's support might be limited to market hours, but it shines in offering assistance in Mandarin and Cantonese. This language support is a significant advantage for Chinese-speaking investors, promoting more accessible communication and comprehension.
Lastly, Firstrade is an excellent choice for beginners and infrequent traders. The lack of an account minimum and inactivity fees means investors can start their trading journey with a minimal initial investment. They can also take trading pauses without the fear of incurring penalties.